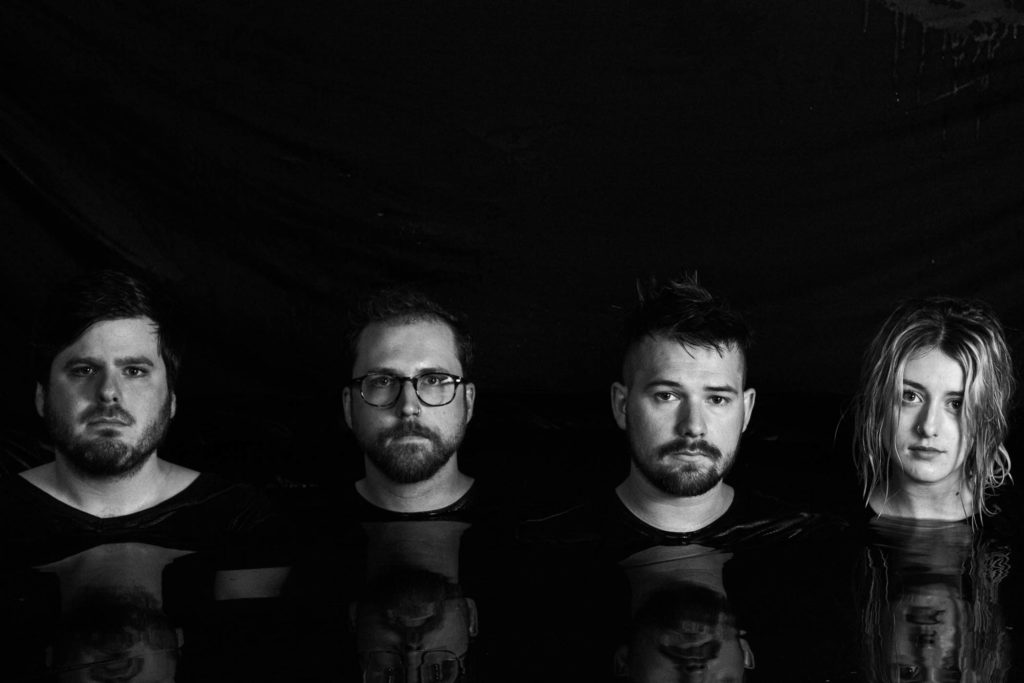 Wildermiss
Wildermiss is the most creative band in Denver. They contribute a life-giving experience when working together. The band can turn anything into a profound and entertaining story. I felt extremely honored to get the call to do a grand overhaul of promotional images and design for their album "In My Mind."
I'm excited to finally release the images we created and tell the full story of how the album art came to be. It started like normal with a proposed mood board and sketches that matched the sound of this incredible album. From there, the band came up with the concept of paying homage to the incredible artist, Mandy Barker.  At the time, Barker had produced a series of images for Greenpeace that depicted plastic garbage as a surrealistic galaxy. We took her concept and went aggressively overboard with the amount of trash we used.
This project was extremely fun and started as a disaster

.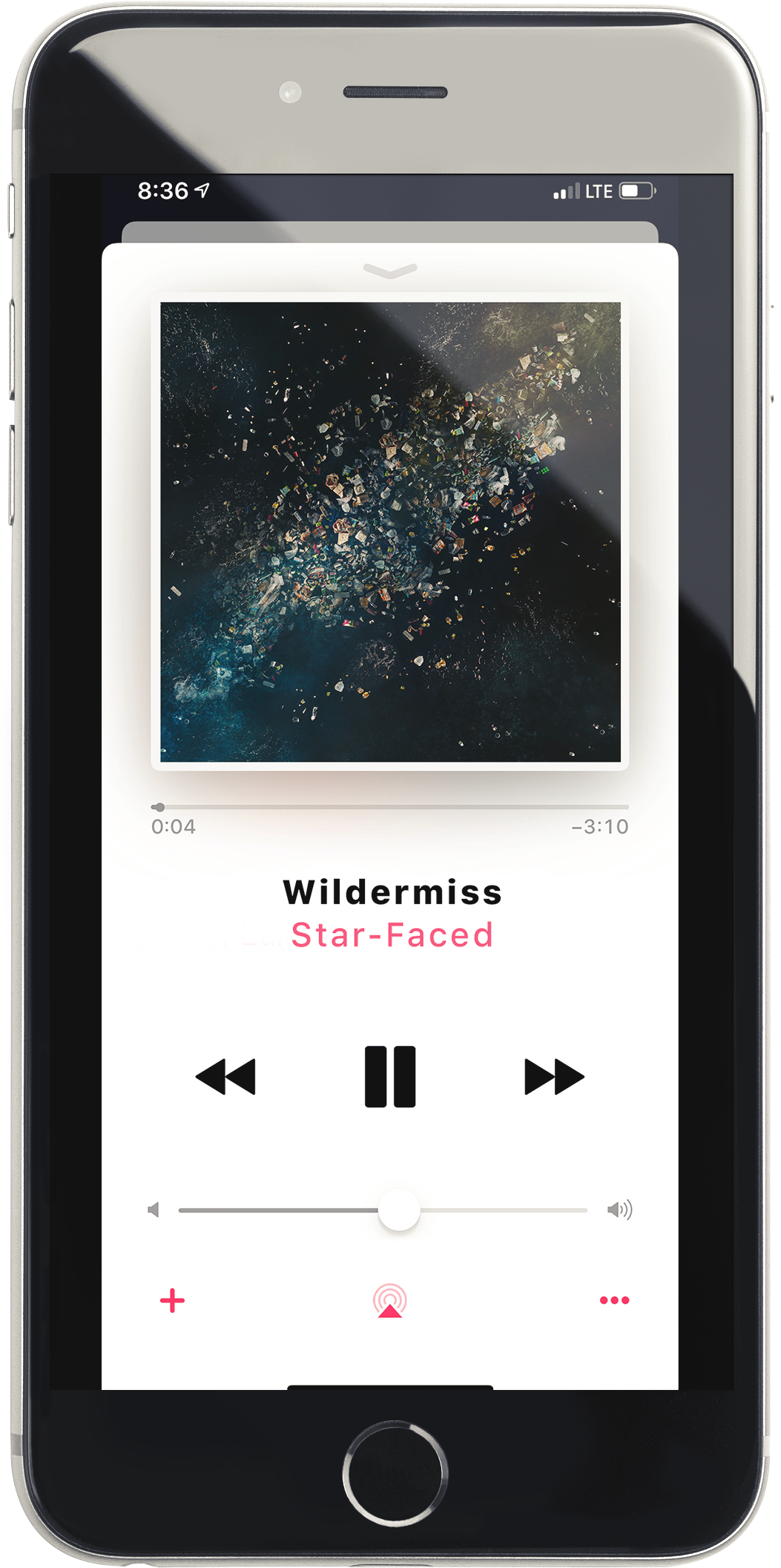 Middle State Coffee
One of our sets of promotional images was shot in Middle State Coffee. They were wonderfully kind to allow us access to the entire place for photos.
As a photographer, it's always fun to imagine a space from as many angles as you can. The shop has wonderful windows and allowed us the natural light to shoot without a big studio set up. We were able to get a different feel from each portion of the building we visited. The initial concept was to explore a bit of movement with a long drag on the shutter and experiment with depth of field. This provided us a cushion of creativity to lean back on. However, as the shoot progressed, we relied less and less on creating a style and began leaning on the style that was already surrounding us.
The band is easy to shoot. They know what they're doing. They keep it light and fun, and they have no qualms with trying new ideas. Because of this, the entire project – from beginning to end – was an amazing exploration.
Working with Wildermiss
Just as the artwork for Lost With You contrasted the intersection of nature and humanity, In My Mind reflects a contrast of inner space and outer space, of everyday people and their place in the universe.
I got a call from Nate Meese (one of my favorite Denver artists), the band's manager about potentially updating their promotional images and doing some artwork for "In My Mind." I'll tell you, when Nate calls, you take the gig. I was pumped to working with such a great, up-and-coming band and we got to work immediately. Over the course of three days of promotional image photo shoots, we were able to show the band in a plethora of surroundings as well as exploring their personality thoroughly.
Again, they're just fun. Wildermiss is hilarious, deeply thoughtful, kind, and intensely creative. We were able to brainstorm and explore a grandiose amount of imagery due to their creative investment. Our goal was to find both structural and organic representations of the band in their imagery, and I believe we succeeded.
We also got to put a kiddie pool in my photo studio and almost give the band hyperthermia because of how cold it was. But, we'll get to that in a bit.
Central City + Nevadaville
Making "In My Mind"
I got a kiddie pool. It was big enough to hold all four members with a little extra room. As I began to inflate it and fill it, the nightmare started.
The water was freezing. So, Wildermiss was freezing.
The damn pool got several tears and began leaking everywhere.
It wasn't just a simple pool…this thing had a whole filter pump and all these weirdo accessories that kept breaking.
I patched the holes from the outside of the pool, essentially rendering my patchwork useless.
Wildermiss was freezing.
Despite all of that hilarious shit that happened, we got some incredible photographs of the band and the massive amount of floating trash we shot.
How we shot it
I mounted a camera on the ceiling above the pool pointing straight down. Tethering via Wi-Fi on my iPad, we were able to take the photo from the floor while examining the images as they loaded. For the band photos, one person would get in the freezing water (albeit slowly and loudly) and force themselves to sit down. We covered them with a black muslin cloth to disguise them in the water. We had one studio strobe and one tungsten bulb. The tungsten ended up FALLING IN THE POOL with the band in it – thank you to my electrician friend, Jeff Englestad for replacing my old wiring with GFCI's everywhere in my studio. While the band members were seated in the frigid water, the other members shook the muslin cloth to create waves that reflected the gold and white lights. This created a star-like look. At points, the members would dump more water from buckets to create splashes and deeper waves.
For the album cover, we shot over 250 photos of floating trash. I created a scribbled map of the different quadrants of garbage and how they should be filled and fade from the edges. We followed the map and numbered each photo starting from the upper left to bottom right. After all the images were shot, I took to Photoshop to stitch them together.
Check out the video all about the process below.
A brief look at the making of the artwork for Wildermiss's 2019 album, "In My Mind." www.mccormickphotos.com